Cleantech Open Northeast 2015 Boston Kickoff Party
Cleantech Open Northeast 2015 Boston Kickoff Party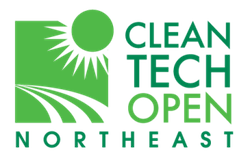 Join Cleantech Open Northeast for an awesome night of cleantech community networking leading up to the Cleantech Open 2015 Accelerator program. Entrepreneurs, students, savvy technologists, investors, professionals, and other interested parties all welcome!
At the launch party you'll be able to:
Connect with Boston's top innovators, supporters, and thought leaders in the cleantech space.
Get exposure by giving your 1 minute elevator pitch in front of judges and potential teammates (if you're ready!).
Listen to past competitors as they share their experience with Cleantech Open.
Celebrate our amazing clean tech community!
#KickoffCleanTech
Are you a NECEC Member?
Attend this event at half price with code "NECECmember"!
Are you a cleantech entrepreneur?
Attend this event for free! Please contact Sanah at sahmed@cleantechopen.org to receive your promo code. In addition, come prepared to pitch your company. Cleantech Open Northeast will be hosting an elevator pitch competition and the top three winners receive free applications to the Cleantech Open (worth $100+).
Learn more and submit your application!
The Super Early Bird Deadline for this year's Cleantech Open Northeast competition is March 1st.
Location: Greentown Labs, 28 Dane Street, Somerville, MA